Our Clients


Commonwealth of Pennsylvania Department of Community & Economic Development
We run the authorized Japan investment office in order to attract Japanese investment to Pennsylvania and have achieved three projects and arranged over 20 market visits since 2010. The target industries are clean tech, green devices, alternative energy and shale gas.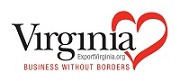 Virginia Economic Development Partnership
Since 2013, we have worked for Virginia companies that seek to export their products to Japan. We provide them with market research, distributor search, entry strategy planning and market visit support in Japan.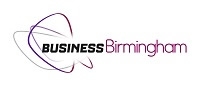 Business Birmingham
We started working for Business Birmingham as an authorized investment representative in 2016 in order to attract Japanese potential investors mainly in ITEC, healthcare and service industries.





The Iowa Economic Development Authority (IEDA)
We started working for IEDA since 2016 to help its trade mission to Japan. In 2016 we are organizing an economic briefing and one on one meetings for the delegation from Iowa.






Michigan Economic Development Corporation
We have supported Michigan companies to enter the Japanese market by conducting marketing research and distributor & partner search since 2012.





FRABA Group;FRABA AG, POSITAL GmbH, VITECTOR GmbH, INTACTON GmbH
Fraba, a German industrial automation and motion control producer is outsourcing the function of its Japan branch to us. Marketing research for Japan entry and distribution channel setting were done in 2009. We are now mainly responsible for technical support and distributor management.





Ametek Inc.; Vehicular Instrumentation Systems Business Unit
We run Ametek VIS Japan, providing its digital panel meter to the construction machine industry. Its Japan entry was started in 2010, and several projects are ongoing. Our mission in Japan is sales development and technical support.





Multi-Wing Group Management Holding Pte Ltd
We have been supporting this danish engine fan company, headquartered in Singapore, with its Japan market entry since 2012.





SYBAC Solar AG
This German solar company started its Japan market entry in 2013 with our support. We are now supporting mega solar projects and new project development.





Sy-Klone International
We started running Sy-Klone Japan office in 2014 in order to develop its new customers in the Japanese construction machine industry.





Datacolor
We run Japan office of Datacolor, a global leader in color management solutions from the US since 2016. Our mission is sales development in such industries as fashion, paint and plastic processing.





Zymet Incorporated
Zymet which manufactures and sells adhesives, encapsulants and underfills for electronics industries outsource its marketing and sales in Japan to our office since 2016.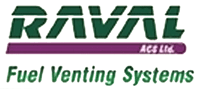 RAVAL ACS Ltd
Raval, a leading fuel venting systems supplier has started its market entry into Japan with the support of Fenetre Partners in 2016. Its Japan office is run by our staff.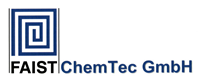 FAIST ChemTec GmbH
FAIST ChemTec GmbH, a leading manufacturer of effective acoustic products for industrial applications started business development activities with our support in 2017. Our main focus is on automotive sector in Japan.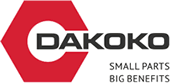 Kunshan Dakoko Metal Production Co., Ltd.
DAKOKO, German-owned company of high-quality precision turned parts in China started outsourcing its marketing and sales function to our firm in 2017. We are developing customers in Japan on behalf of the client.






Vogelsang GmbH & Co. KG
Vogelsang, a specialist in individually configurable machines for the agricultural, biogas, industrial, transportation, and waste water sectors worldwide has started business development activities in Japan with our support in 2017.