Commonwealth of Pennsylvania Department of Community & Economic Development
We run the authorized Japan investment office in order to attract Japanese investment to Pennsylvania and have achieved three projects and arranged over 20 market visits since 2010. The target industries are clean tech, green devices, alternative energy and shale gas.

Virginia Economic Development Partnership
Since 2013, we have worked for Virginia companies that seek to export their products to Japan. We provide them with market research, distributor search, entry strategy planning and market visit support in Japan.

The Iowa Economic Development Authority (IEDA)
We started working for IEDA since 2016 to help its trade mission to Japan. In 2016 we organized an economic briefing and one on one meetings for the delegation from Iowa.
Michigan Economic Development Corporation
We have supported Michigan companies to enter the Japanese market by conducting marketing research and distributor & partner search since 2012.
Great Lakes St. Lawrence Governors & Premiers
Our firm started working on trade support including market research, distributor search, regulatory research, etc. for companies from 10 member states from the US and Canada since 2019.

Enterprise Florida
Our company started working on both trade support & investment promotion for Enterprise Florida in January 2020.

Spirit Slovenia/Chamber of Commerce and Industry of Slovenia
We supported trade mission organized by the Chamber of Commerce and Industry of Slovenia and Spirit Slovenia(the Public Agency of the Republic of Slovenia) in the logistics sector.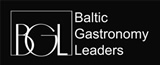 The Baltic Gastronomy Leaders
We started working for BGL, public organization of Lithuanian producers of food and agricultural products in 2021 for promoting theirr products in Japan.

Multi-Wing Group Management Holding Pte Ltd
We have been supporting this danish engine fan company, headquartered in Singapore, with its Japan market entry since 2012.

Sy-Klone International
We started running Sy-Klone Japan office in 2014 in order to develop its new customers in the Japanese construction machine industry.

Datacolor
We run Japan office of Datacolor, a global leader in color management solutions from the US since 2016. Our mission is sales development in such industries as fashion, paint and plastic processing.

Zymet Incorporated
Zymet which manufactures and sells adhesives, encapsulants and underfills for electronics industries outsources its marketing and sales in Japan to our office since 2016.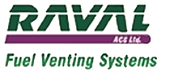 RAVAL ACS Ltd
Raval, a leading fuel venting systems supplier has started its market entry into Japan with the support of Fenetre Partners in 2016. Its Japan office is run by our staff.

Vogelsang GmbH & Co. KG
Vogelsang, a specialist in individually configurable machines for the agricultural, biogas, industrial, transportation, and waste water sectors worldwide has started business development activities in Japan with our support in 2017.

RICO
Rico, a swiss manufacturer providing explosive protection system has started business development activities in Japan with our company since 2018.

AEMtec
Our firm started working for AEMtec, a German manufacture of advanced semiconductor and optoelectronics on business development in Japan.
Smithers
We started business development in Japan 2018 on behalf of Smithers a leading company of performing environmental and consumer safety contract research and regulatory services.

Nord Group
Our firm has started working on behalf of Nord, a leading German drive system manufacturer for its business development in Japan since 2018.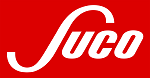 SUCO Robert Scheuffele
We are going to start working for Suco, a German fluid and transmission technology company as its Japan rep in January 2020.

Siebtechnik Tema
We have started working for Siebtechnik Tema, a Dutch manufacturer of processing machine & system for material separation and classification for its business development in Japan in April 2020.

SSI
SSI is a Canadian software company focusing on shipbuilding industry for designing, building and maintenance processes. We have been supporting SSI's sales & marketing activities in Japan since 2020.

​Liebherr-Components
We have been working as Japanese sales representative of Liebherr-Components from Switzerland for business development in Japan since 2020.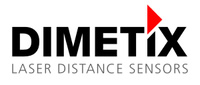 ​Dimetix
Our firm has started working for Dimetix, a Swiss company of high-quality Laser distance sensors in Japan as a marketing & sales rep since 2020.