Distributor & Partner Search in Japan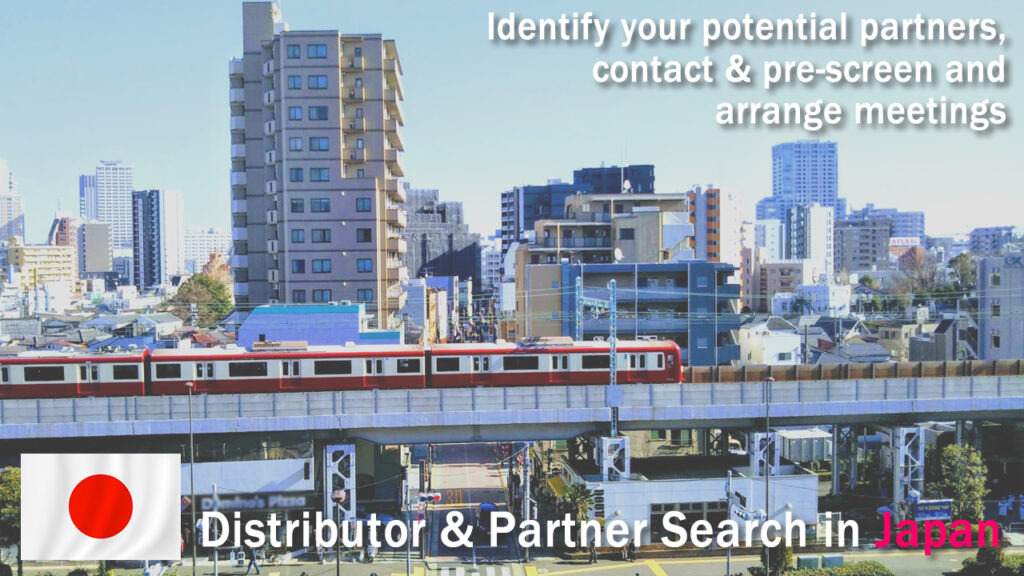 As you may know, in most of industries in Japan, distribution channels seem to be complex to foreigners. For example, some distributors concentrate their function on logistics, meaning they basically do not do sales activities. Some industries require you to have several layers of distribution channels such as importer, distributor, first dealer, second dealer and retailer. This business culture can be very tricky for new comers, and you need professional support to find the most appropriate distributor.
 We offer distributor and partner search by identifying appropriate candidates, pre-screening them, arranging meetings with them, and accompanying you to meetings. We also arrange all logistics and translation.
Distributor and Partner Search in Japan – Process
 Our distributor and partner search is usually conducted in the following manner:

1. Identification of potential distributors or partners
 To begin, we define the ideal distributors or partners by having a discussion with a client. We then do research on websites, industry directories and industry associations in order to identify potential distributors and partners. We organize the information into a long list and ask our client to prioritize them.

2. Pre-screen candidates
 Next, we make contacts with candidate companies by sending emails and making phone calls. We explain the client's entry plan and product lines and assess the candidates' levels of interests.

3. Arrange meetings with candidates
 After pre-screening the potential distributors and partners, we arrange business meetings between the client and candidates who gave us positive feedback on the client's offer. All logistics including transportation and accommodation are also arranged by us.

4. Accompany clients to meetings
 When clients arrive in Japan we give them a briefing about the Japanese business culture and basic information on each company that they will meet. Our team accompanies clients to all meetings and translates if needed. We also invite clients to visit retailers if they supply consumer goods.

 
Distributor and Partner Search in Japan – Our Clients
 Our office has conducted B2B business matching projects in Japan for over 80 companies in various industries such as food, fashion, furniture, toiletry, house appliances, supplement, stationary, healthcare goods, chemical, equipment, machine tools, components, medicine, software, construction material, medical device, etc. from the US, UK, Germany, Singapore, Hong Kong, China, Australia, etc. Through the work for the US state trade offices such as Virginia, Michigan, Florida, Pennsylvania, etc. as an authorized trade consultant for years, our office has obtained capability of finding an appropriate distributor in any industries in Japan.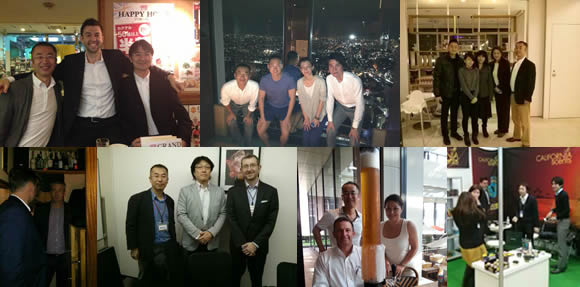 Who We Are – Fenetre Partners
 Fenetre Partners is a leading consulting firm of trade, investment, and international marketing, based in Tokyo, Japan. Our clients range from governmental organizations to private corporations in the US, Germany, UK, Australia, Singapore, Hong Kong, South Korea and Japan. Our expertise is deep and varied, complete with a solid understanding of the Japanese market and its business culture, which is essential to businesses desiring to enter this market. Founded in 2008, Fenetre Partners employs 31 staff members and has conducted international projects for over 350 companies in the past 13 years.
Fenetre Partners, Ltd.
INAC Bldg. 4F, 5-18-23, Roppongi, Minatoku, Tokyo 106-0032
TEL: +81 3 6697 4871
FAX: +81 3 4496 6035
E-mail: Please click Here