Marketing and Sales Rep in Japan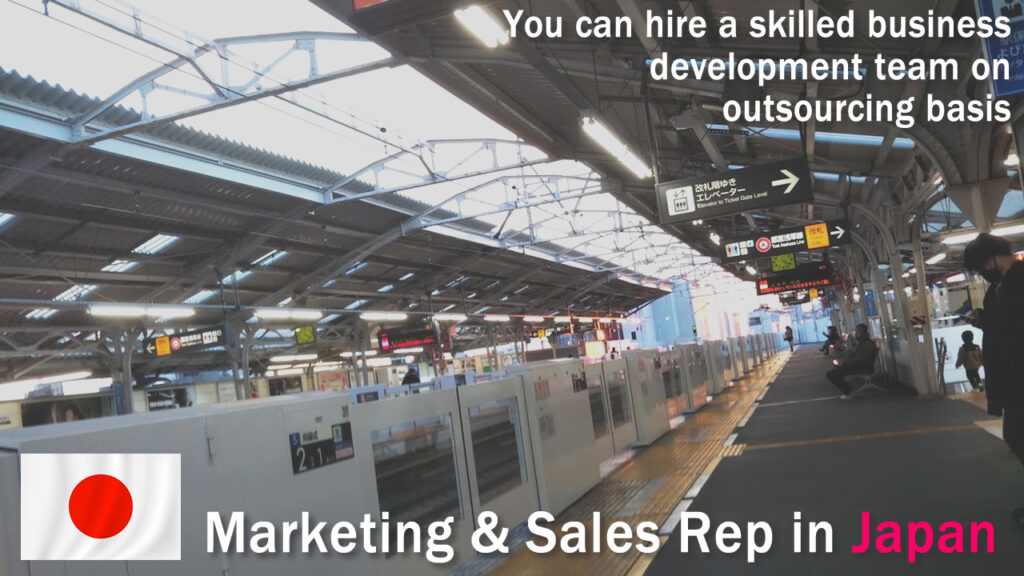 In Japan, due to its conservative or exclusive culture, you need a local office and Japanese staff when you enter the market. Finding a distributor alone usually does not work in this mature and fiercely competitive market. In most cases, distributors and retailers in the consumer industry require various kinds of manufacturer support, which includes advertisements, in-store promotion, marketing campaign, etc. In the machinery industry, pre- and post-sales technical support is a must. Your company needs to respond to these needs with your staff who works in Japan and speaks Japanese.




 However, if you establish a subsidiary in Japan, the annual cost would be at least over 250,000 USD to cover the registration, accountant, rent, recruitment, salary, utilities, and other operation costs. It is not a small investment for SMEs. Therefore, we would like to propose outsourcing of marketing, sales, and technical support to our office for 100,000 USD, which is less than half of the estimated cost of establishing your own subsidiary.

It explains how our service works.
Our representatives, Mr. Takayama & Mr. Hasegawa explain who we are and what we do.
Marketing and Sales Rep in Japan – Scheme
 In this scheme, we run a Japanese liaison office for a client. For example, if your company name is XYZ, we name the liaison office XYZ Japan and create business cards for XYZ Japan. We do all marketing and sales activities in Japan on behalf of the client, including distribution channel development, sales development, retaining customer relationship, pre- and post-sales technical support, and so on.

 Marketing and sales strategies should be determined through a discussion between the client and us. We report our activities monthly and annually and adjust the implementation of the strategies accordingly.

 In a typical operation of this service, one manager and one sales person are in charge of a particular client's business. Our professional fee, 700,000 JPY ~ 1,100,000 JPY depending on sales person's working hours per month plus some commission, includes rent, phones, computers, utilities, and salaries. Transportation, accommodation, and actual promotion costs are charged separately.
Marketing and Sales Rep in Japan – Timeline
 After making a contract with a client, in the first month, we start preparing marketing material in Japanese such as website, brochures, technical documents, name cards, presentations,etc. and visit the client's site to have product and sales training so as to understand the products and their advantages.

 Then we list up target customers and distributors and put them into a long list in the second month. On the receipt of review and approval by the client, we start contacting all the candidates to set initial meetings in which we start identifying a key person in each organization and establishing relationship with them. It takes a few months to complete.

 In the fourth or fifth month, we invite the client to visit prospects screened by our office to have meetings for further discussion for the test marketing purpose. Our staff arranges all the meetings with logistics and accommodation during your market visit to Japan.

 In the sixth month, the client reviews our performance and marketability in Japan and makes a decision of how to expand their business in Japan or whether to withdraw from the Japanese market. We sometimes continue working with the same condition and sometime increase our working hour on the result of the test marketing in the first sixth month.
Our Clients

Multi-Wing Group Management Holding Pte Ltd
We have been supporting this danish engine fan company, headquartered in Singapore, with its Japan market entry since 2012.

Sy-Klone International
We started running Sy-Klone Japan office in 2014 in order to develop its new customers in the Japanese construction machine industry.

Datacolor
We run Japan office of Datacolor, a global leader in color management solutions from the US since 2016. Our mission is sales development in such industries as fashion, paint and plastic processing.

Zymet Incorporated
Zymet which manufactures and sells adhesives, encapsulants and underfills for electronics industries outsources its marketing and sales in Japan to our office since 2016.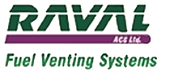 RAVAL ACS Ltd
Raval, a leading fuel venting systems supplier has started its market entry into Japan with the support of Fenetre Partners in 2016. Its Japan office is run by our staff.

Vogelsang GmbH & Co. KG
Vogelsang, a specialist in individually configurable machines for the agricultural, biogas, industrial, transportation, and waste water sectors worldwide has started business development activities in Japan with our support in 2017.

RICO
Rico, a swiss manufacturer providing explosive protection system has started business development activities in Japan with our company since 2018.

AEMtec
Our firm started working for AEMtec, a German manufacture of advanced semiconductor and optoelectronics on business development in Japan.
Smithers
We started business development in Japan 2018 on behalf of Smithers a leading company of performing environmental and consumer safety contract research and regulatory services.

Nord Group
Our firm has started working on behalf of Nord, a leading German drive system manufacturer for its business development in Japan since 2018.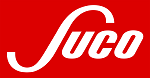 SUCO Robert Scheuffele
We are going to start working for Suco, a German fluid and transmission technology company as its Japan rep in January 2020.

Siebtechnik Tema
We have started working for Siebtechnik Tema, a Dutch manufacturer of processing machine & system for material separation and classification for its business development in Japan in April 2020.

SSI
SSI is a Canadian software company focusing on shipbuilding industry for designing, building and maintenance processes. We have been supporting SSI's sales & marketing activities in Japan since 2020.

​Liebherr-Components
We have been working as Japanese sales representative of Liebherr-Components from Switzerland for business development in Japan since 2020.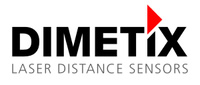 ​Dimetix
Our firm has started working for Dimetix, a Swiss company of high-quality Laser distance sensors in Japan as a marketing & sales rep since 2020.
Who We Are – Fenetre Partners
 Fenetre Partners is a leading consulting firm of trade, investment, and international marketing, based in Tokyo, Japan. Our clients range from governmental organizations to private corporations in the US, Germany, UK, Australia, Singapore, Hong Kong, South Korea and Japan. Our expertise is deep and varied, complete with a solid understanding of the Japanese market and its business culture, which is essential to businesses desiring to enter this market. Founded in 2008, Fenetre Partners employs 31 staff members and has conducted international projects for over 350 companies in the past 13 years.
Fenetre Partners, Ltd.
INAC Bldg. 4F, 5-18-23, Roppongi, Minatoku, Tokyo 106-0032
TEL: +81 3 6697 4871
FAX: +81 3 4496 6035
E-mail: Please click Here