Incubation Office in Tokyo, Japan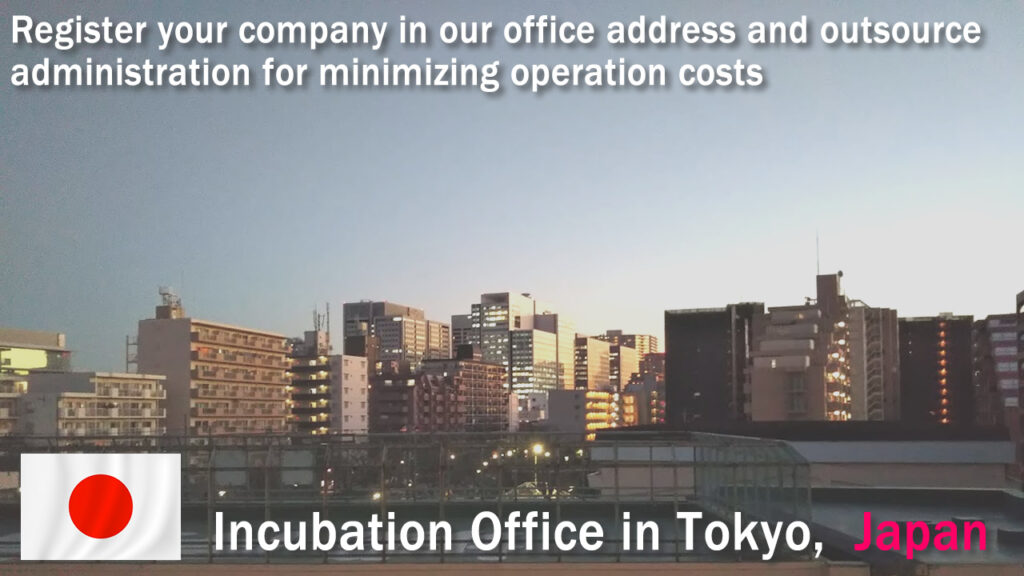 You will find the business friendly environment and high operating costs in Tokyo, Japan when you plan market entry into Japan. We don't recommend you hire an expensive general manager and assistant who takes care of administration work. We also don't recommend you rent your own office which usually requires 6 months rent deposit. We suggest you just hire a sales person who works at an incubation office with administration support, which can minimize your operation costs.
 Fenetre Partners offers incubation office service in Tokyo, Japan. You can register your subsidiary in our office address in Roppongi, the center of international business in Tokyo. Then you hire a sales person working at our office and outsource all the administration work to us so that your sales person can focus on business development in Japan. We can also support company registration, recruitment, PR & marketing support, application/service engineering support on your demand. This is the smartest way for your small start in Japan.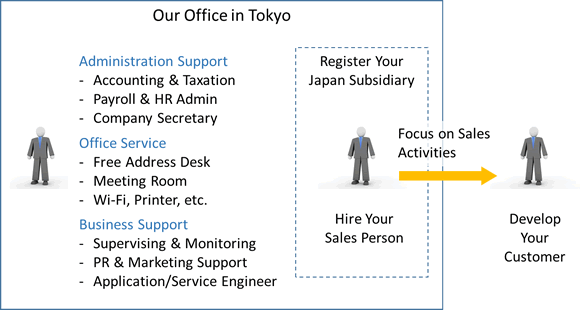 Incubation Office & Administration Service in Tokyo, Japan
 We offer incubation office and administration services in the following manner:

1. Administration Support
 Our staff and partner accountant work on book-keeping, payroll, preparation of financial statements, tax declaration, employment contract, personal taxation, social insurance and communication with government offices, which are necessary for maintaining your legal entity in Japan.

2. Office Service
 Our incubation service provides you with free address desk, meeting rooms and IT infrastructure including Wi-Fi, printer, copy, etc. The office is based in the center of Tokyo, Roppongi where many international organizations are located.

3. Business Support
 We can help your staff on marketing & PR and application/service engineering if you need such function additionally on either part-time or full-time. It's flexible that you can add it later or increase working hours on demand basis. In addition, one of our consultants can supervise and monitor your staff and report his/her performance to you if he/she works alone in Japan.

 
Who We Are – Fenetre Partners
 Fenetre Partners is a leading consulting firm of trade, investment, and international marketing, based in Tokyo, Japan. Our clients range from governmental organizations to private corporations in the US, Germany, UK, Australia, Singapore, Hong Kong, South Korea and Japan. Our expertise is deep and varied, complete with a solid understanding of the Japanese market and its business culture, which is essential to businesses desiring to enter this market. Founded in 2008, Fenetre Partners employs 31 staff members and has conducted international projects for over 350 companies in the past 13 years.
Fenetre Partners, Ltd.
INAC Bldg. 4F, 5-18-23, Roppongi, Minatoku, Tokyo 106-0032
TEL: +81 3 6697 4871
FAX: +81 3 4496 6035
E-mail: Please click Here