Joined Fibre Society's 2019 [Trade Show]
On June 5-6th, Fibre Society's 2019 Annual conference was held at the Tower Hall Funabori, Tokyo. Our client, Datacolor Asia Pacific (HK) Ltd. exhibited the latest spectrophotometer "SpectraVision".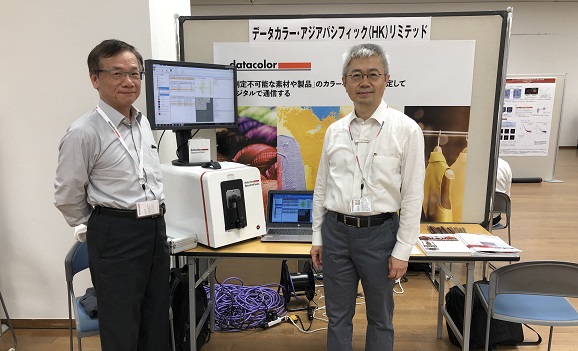 Many speeches and posters on fiber and polymer materials were presented at the 2019 annual conference, and various measuring machines and analyzers were displayed on the enterprise display corner.
As there are several visitors who have a challenge in the color management of textile and other products, future business development is expected.
Click here for the details of the Fibre Society's 2019 Annual Conference