Roadshow in Germany – 2019 Summer
 Fenetre Partners and M+V, our German local partner organized the roadshow "Distribution Channel Strategy in Japan" in Germany on July 2nd & 4th in Dortmund & Stuttgart respectively. The events went well with approx. 20 participants who are seriously interested in entering and growing in Japan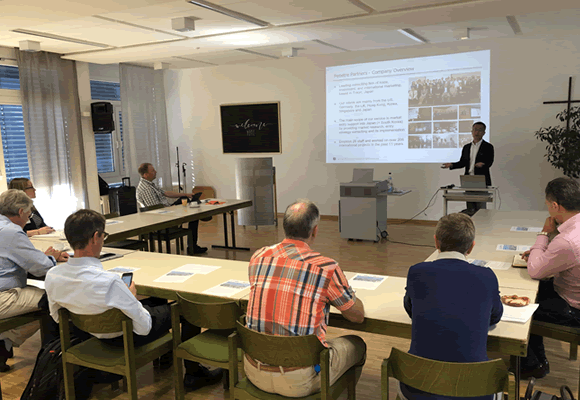 The topics focus on how to sell in Japan, especially for developing and managing distribution channel in Japan. We asked participants if they have entered Japan. Approx. 60% of them answered "Yes" but are not satisfied with their sales and profit so far. Our speakers, Mr. Satoshi Takayama and Mr. Yasushi Hasegawa organized 5 interactive case discussions and suggested 5 strategic options for how to develop or revitalize distribution channel in Japan.

 We invited Dr. Ingo Mönch, Managing Director from Fraba Pte. Ltd. as a guest speaker. Our firm represented Fraba in Japan for its business development activities from 2009 to 2018. He explained what he learnt from his experience with us for market entry into Japan.The audience was impressed with his deep insights and knowledge for Japan.

 Many participants gave us positive feedback that they got new knowledge and insights about Japan and love to have a dialogue with our speakers during and after the events. We plan to have the next events in the UK, Germany and Netherlands, November 2019.