Biz Saitama 2019 [Trade Show]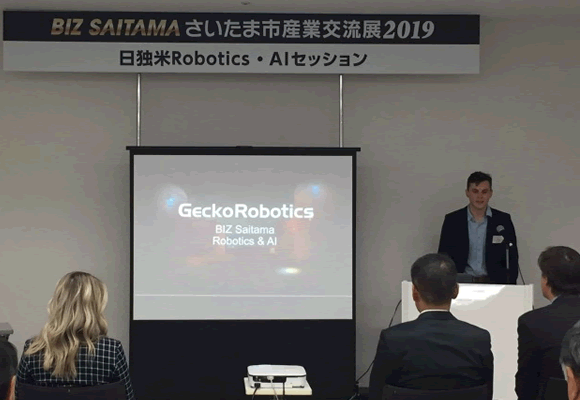 Mr. Sato, the representative of Japan investment office of Pennsylvania joined the event
Biz Saitama
organized on November 13th and 14th in Saitama city. The purpose of the event is business matching in the fields of medical & healthcare and environment & alternative energy.

 Saitama is the sister city of Pittsburgh, Pennsylvania and puts effort into the creation of technology-exchange between the two cities so that the organizer invited two speakers from a leading robotics company,
Gekko Robotics
and the one of the largest regional IT trade association,
Pittsburgh Technology Council
.
 The event went well with approx. 2000 visitors.