Trade Mission from Lithuania Led by Prime Minister [Report]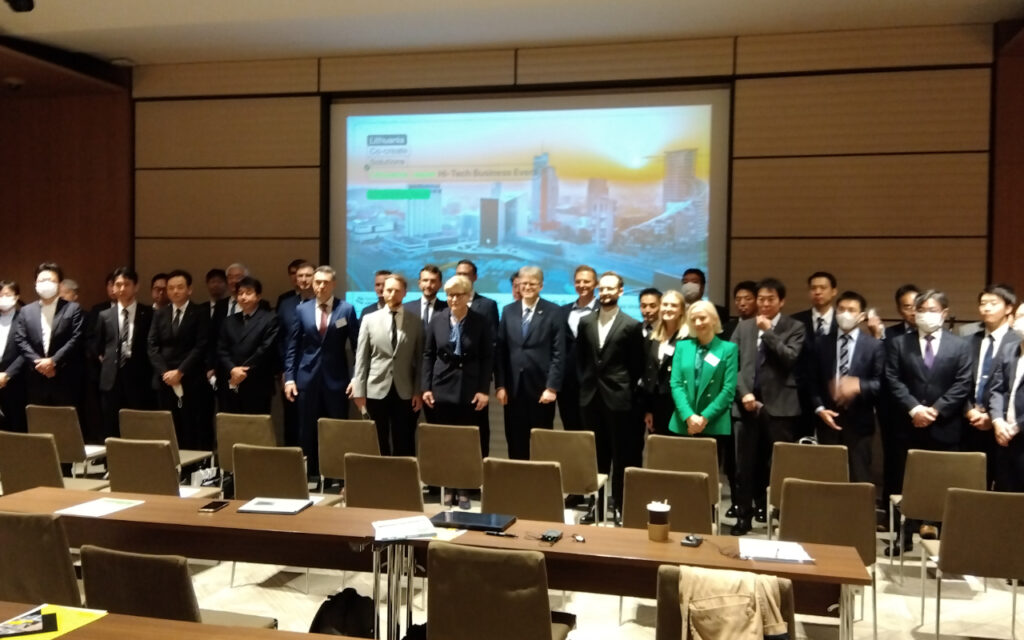 A hi-tech industry delegation led by Prime Minister of Lithuania, Ms. Ingrida Šimonytė visited Japan in the week of October 24th in 2022. The Embassy of the Republic of Lithuania in Japan organized "Lithuania – Japan Hi-Tech Business Event and Business Matching" at the Grand Hyatt Tokyo on October 26th. Our firm worked on B2B business marching for 7 Lithuanian high-tech companies.
 The delegation consisted of seven companies representing the Lithuanian robot manufacturing and laser industries and was dispatched for the purpose of building and strengthening relationships with Japanese companies. The event consisted of a seminar and B2B business matchmaking.
 The seminar was opened with a welcome speech by Prime Minister of the Republic of Lithuania, Ms. Ingrida Šimonytė and followed by key-note speech regarding Lithuanian hi-tech sector by the Vice-Minister of Economy and Innovation of Lithuania, Mr. Karolis Žemaitis.

In the latter half of the event, over 20 B2B meetings in total were organized in 90 minutes time slot. Before the event, our firm conducted the market research to identify approx. 100 potential business partners including domestic manufacturers and trading companies for the 7 delegates and approached each company on behalf of them. The event seems very successful for all the participants.

The Lithuanian delegation was very grateful for the fruitful results of this B2B business matchmaking. I would like to take this opportunity to once again thank everyone involved for their cooperation.
– Integrated Optics UAB
– Rubedos sistemos, UAB
– Factobotics, UAB
– WORKSHOP OF PHOTONICS (Altechna R&D, UAB)
– Litilit, UAB
– Blackswan Space, UAB
– ELINTA ROBOTICS, UAB
 We will continue to support the provision of information on high-tech industry missions. We would also like to support overseas companies and organizations that are interested.