Trade Delegation from Greece Led by Prime Minister [Report]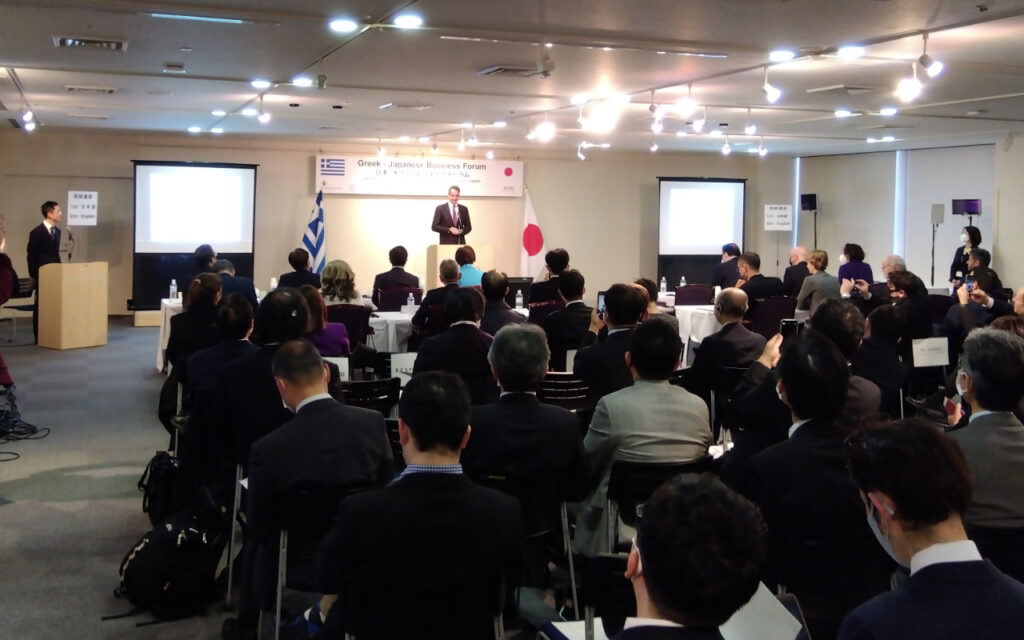 High-level business delegation led by Prime Minister of Greece, Mr. Kyriakos Mitsotakis visited Japan in the week of January 29th in 2023. Enterprise Greece and Embassy of Greece in Japan organized "Greece and Japan B2B business Meeting " at ANA Intercontinental Hotel Tokyo on January 30th. Our firm worked on this event to support.
Delegation consisted of 11 corporate groups, (16 companies in total) representing Energy, ICT, Telecommunication Equipment, Space and Defense Industry, Maritime Equipment and Life Science and they were dispatched with the hope of building cooperative relationships in projects in Greece, Japan, or third countries.

Before the event, our firm conducted the market research to identify approx. 200 potential business partners including domestic manufacturers and trading companies for the 16 Greek companies and approached each company on behalf of them. Although it was a very short period from the event day, we achieved to arrange approx. 50 meetings. The event ended very successfully for all the participants.
The Greek delegation was very grateful for the fruitful B2B business meetings. Our client,
Mr. Athanasios Karapetsas, Minister Plenipotentiary for Economic & Commercial Affairs, Embassy of Greece in Japan also expresses his gratitude to our services
. We would like to take this opportunity to once again thank everyone involved in the cooperation.
Participated companies in the business delegation.
– CENERGY HOLDINGS
– VIOHALCO
– COPELOUZOS GROUP
– DYNACOM TANKERS
– DYNAGAS LTD
– SEA TRADERS S.A.
– ERMA FIRST S.A
– HEMEXPO
– HELLENIC BIOCLUSTER
– HELLENIC PETROLEUM R.S.S.O.P.P. S.A.
– INFO QUEST TECHNOLOGIES SMSA
– QUEST ONLINE
– MYTILINEOS
– PRISMA ELECTRONICS
– RAYMETRICS SA
– SPACE HELLAS A.E.
We are happy to support trade missions from various countries as a leading consulting company in this field, Japan. Also, if there are companies or organizations that are interested, please do not hesitate to contact us.